If you know me in real life you already know what I am about to tell you so sorry for the recap. If you know me from blogging land read on:
Sis is my little sister (18 months younger than me). She is also one on my
best friends
and my back door neighbor. I have been married for almost 13 years and 7 of those years Sis has been my neighbor in two different places. Everyone always asks me if I like living next to my sister so I'm just going to answer that right now. It has it ups and downs, but I really do love it. I found out about two weeks ago that she is moving 45 minutes away and I am heart broken over it (I'm crying just typing this). It is also the worst timing in the world and this brings me to my post for this week. At the first of the year Sis found out that she has breast Cancer! Yes, I said
BrEAsT CaNCeR
! She is 30 years old and has 5 cute little kids (9 mon.-11 years).
I know, it's
not fair
.
Altough I do think she will come out of this healthier and stronger than before, it has broken my heart to see her go though this. She had a lumpectomy and that didn't get it all so she decided with her doctors that she needed to get a double mastectomy. That happend on Friday; she is recovering pretty well. This is why I do not have any new redos to show you this week. I've been a little busy with that whole thing. But I do have something else to show you.
The

kids

and I made this for her.
Isn't it CuTE!
All of the kids helped in some way or another and we used pink because, you know CaNCeR.
Elise and Goose helped make the roses
I
wanted all the kids to help make the roses but they were kinda hard.
This was at like 10:00pm, poor girls, they look so tired.
Lori's 2 little boys helped paint the urn
I think it turned out pretty dang cute and the kids
LoVE
it too.
Just in case you have a cancer filled love one too.
We primed it with Kilz and then painted it in my favorite white paint.
I guess I forgot to take a picture of it painted.
Then it was time to figure out how to make these cute roses.
I found the best tutorial over at House of Smiths. It's a great tutorial but I really didn't get the whole "twist as you turn" thing until I actually did it. Also I kept practicing and thought I had made like 15 rejects and was about to give up until I looked down and saw that all my rejects complemented each other and turned them into a bouquet of roses. So we just kept making the rejects and it all worked out. We had 3 different people making them so there are 3 different styles of the "twist and turn" technique and a lot of different sizes.
So what do you think?
Yea, cute huh.

Take another Look

!
Seriously, like 5 short. I have no one to blame but myself because I let all the kids waste a bunch of it.The boys even made race tracks with it.
It was really cute though
So I went to the store to pick up some more, but when I got home I realized they were not the same shade of pink.
Dang it
!
I really

really

really

didn't want to go to another store so.........
I decided to mix it up a bit. I actually think it turned out cutter this way.
I pulled some light flowers off and put a few bright on, 5 to be exact.
Time for the bow.
Easy Peasy
!
Cut you ribbon pieces all about the same size
and tie a piece of tulle around it ending in a knot.
Before I go I thought I would show you a little

ThrowBack

from my pre-blogging days.
This is actually one of my favorite pieces I have ever done....and the

EaSiesT

. Sis bought it from me and it's her baby girl's dresser.
I apologize for the poor lighting,
no worries
, I'll show you a bunch of close ups.
When I bought her she was already sanded down and ready for paint. Someone was going to refinish her and is probably mortified that I painted her.
I use to be one of those people but I'm over it now
I just painted, sanded (for a shabby look) and then stained over the paint.
This is the hardware she came with but she was missing two handles.
I found these at Hobby Lobby and thought they went great for the two top drawers
I spray painted the hardware, waited until it was almost dry and then rubbed it with a stain soaked
rag. It takes some of the paint off and leaves some stain on.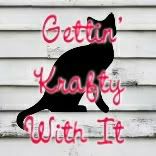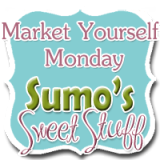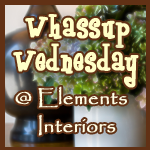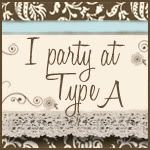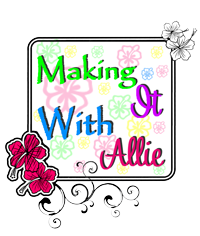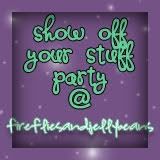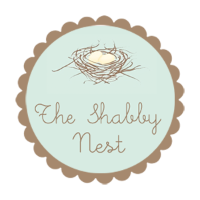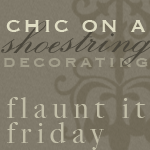 Redoux